Truly Orleans

is a yearly magazine produced for the seaside destination of Orleans, MA, on Cape Cod. 
It reads like a travel guide, offering a local perspective, and contains editorial & advertisements.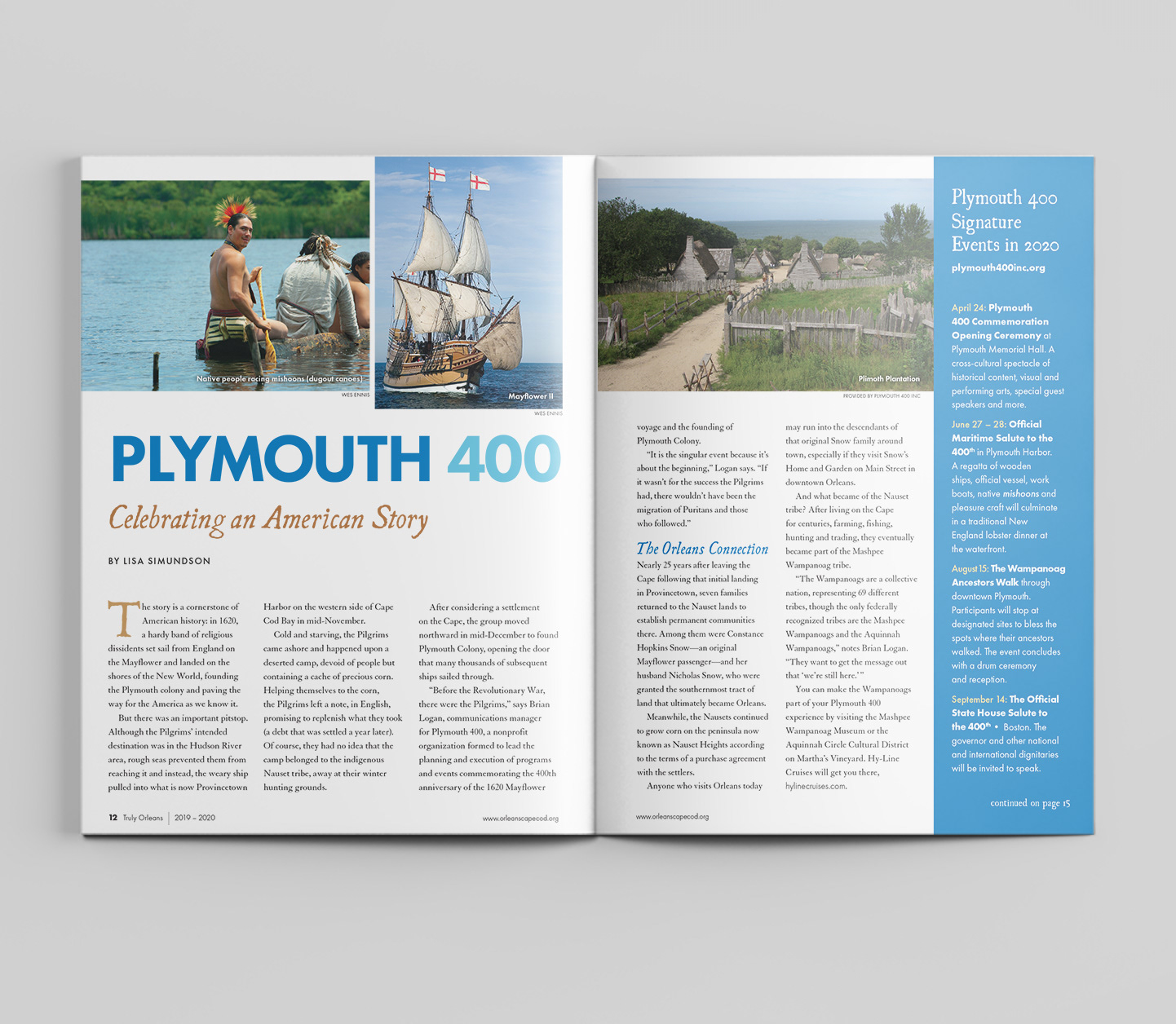 Client:

Orleans Chamber of Commerce 
Design & Layout: Julia Blake 
Publisher: Noelle Pina
Editor: Lisa Simundson
Copy Editor: Carol Dumas
Editorial Assistants: Beth Hoad & Ally Holmes
Brief/Goals:

 Portray the arts & culture of an off-the-beaten-path vacation destination.
We went with a more modern look than you might see with other Cape Cod publications, which play off of tourists' nostalgia for simpler times. Sans-serif headlines, a gritty-textured typeface for the cover and subheads, bright colors, and sharp callouts are some of the choices that were made to reflect these characteristics.
Process:

 The design is a layered process of ad design & placement, page planning, photo assessment & color correction, and layout. I always try to maintain brand consistency between magazine issues and the brand's other marketing materials, but this year I wanted to push the envelope a bit to give it a fresh look after four years in publication.
​​​​​​​